August 4, 2016
Just for Fun
By: Pat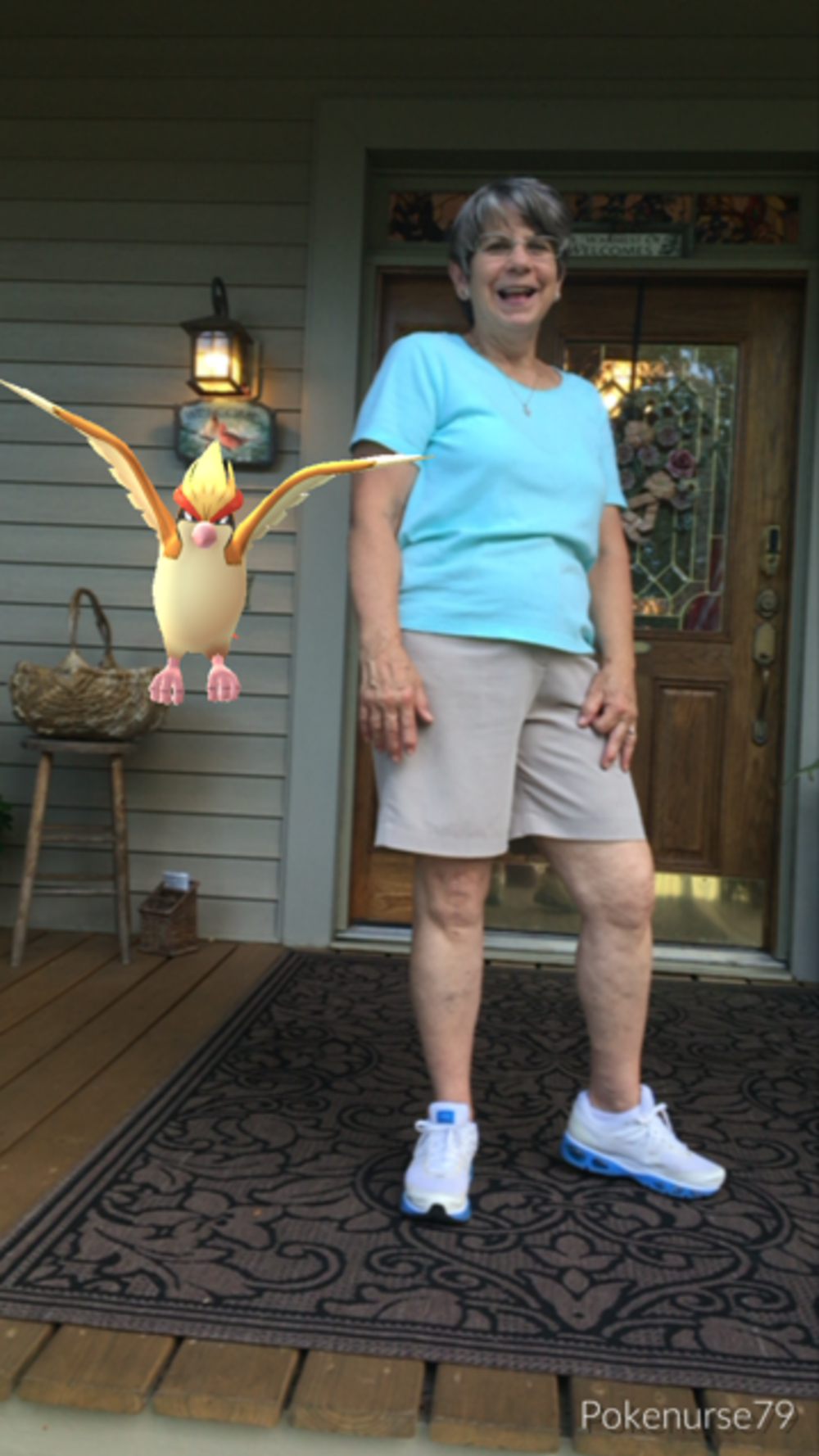 A Pokemon Go Gamer stopped by to share the ins and outs of this latest craze. She said "there, I'll get a picture, he is right beside you"! and sure enough he was... right there on the porch of River Park Inn. That night there was a "lure" here and much more drive by and foot traffic than usual. Now I know why.
She was able to see on her phone app what I could not see in reality. Seems like a sort of paranormal thing to me but if it were paranormal I guess the app would not have been necessary, right?
Regardless, it is good to see so many people out and about these days.
We had some younger guests here last weekend who were thrilled to learn that River Park Inn was a Pokemon site. Suddenly staying at a B&B was pretty cool after all and they had a great time. One of the young ladies had achieved a Level 5 by the time she left. I have since learned that there are Levels up to 19 and higher so I guess she has something to strive for.
Time will tell whether Pokemon Go is just a craze or a permanent part of our culture but it seems harmless enough as long as you pay attention to where you are and where you are going.
I have heard complaints from parents that their kids don't communicate but it seems to me that this game could be a real conversation started if a parent was to grasp the fundamentals. But my nest is empty now so I will just sit back and enjoy the traffic this is bringing to our quiet little town.