July 14, 2016
Welcome Pokemon Hunters
By: Pat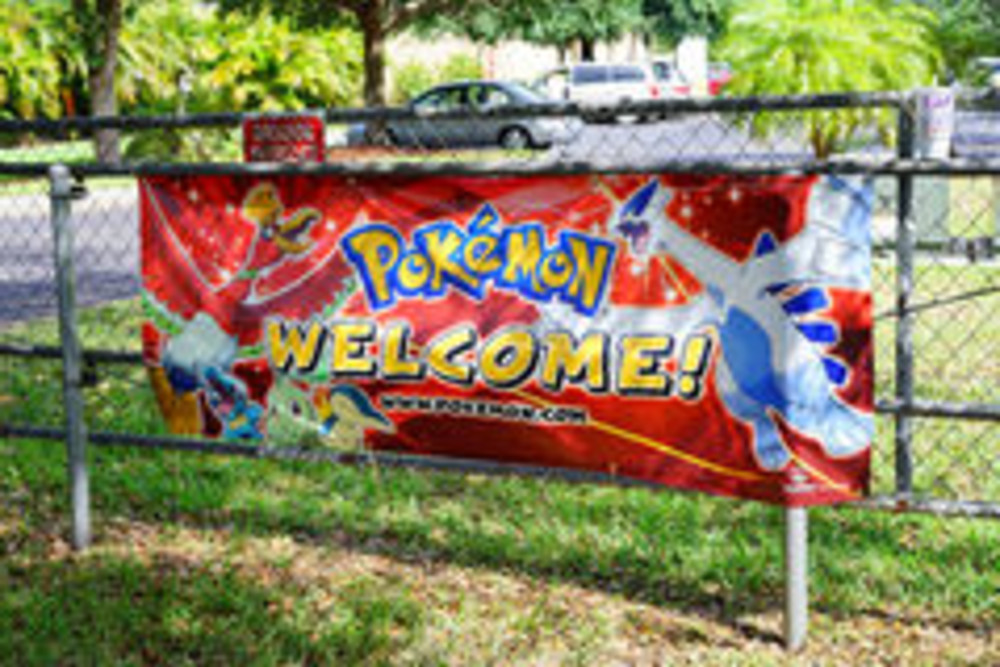 All over the world gamers have left their home base and moved out into their communities in a quest to catch em all. Green Cove Springs, a very small riverfront town is no different.
I learned this week that somehow my inn, River Park Inn was a destination for players in Pokemon Go, a free smartphone app that has exploded in popularity this week. I don't have any idea how our property achieved this notoriety but people of all makes and models are walking around and driving by very slowly.
We noticed this phenomena earlier in the week and a gamer friend of mine was more than happy to explain what had suddenly happened. Apparently there are a lot of Pikachus in Spring Park across the street from us and at our property as well.
These rare and unusual creatures are, however, causing folks to keep their heads down and eyes glued to their smart device so we are not sure that they know that there is B&B here any more than they ever did. Hopefully, they look up, see it and remember in the future that there is actually a place for their friends or relatives to stay in Green Cove Springs.
Meanwhile it is quite entertaining to watch, from the front porch, their unbound enthusiasm when they are successful in catching one of these creatures. As for pa and I, we will probably just take our rod down to the pier and see if we can catch some fish this afternoon.