A Home-Like Alternative to the Traditional Hotel or Motel
Located in Green Cove Springs Near Jacksonville, St Augustine and NE Florida
An elegant, historic hotel alternative that serves the Greater Jacksonville area in North East Florida. River Park Inn is near the St. Johns River just a short walk from the Green Cove Springs City Pier. The location in Green Cove Springs is convenient to St Augustine and Jacksonville, Florida as well as Orange Park, Palatka, Penney Farms, Lake Asbury and Fleming Island. Guest find a less complicated, more genuine lodging experience and our warm hospitality and friendly, homelike atmosphere will make River Park Inn your "Home Away from Home".
---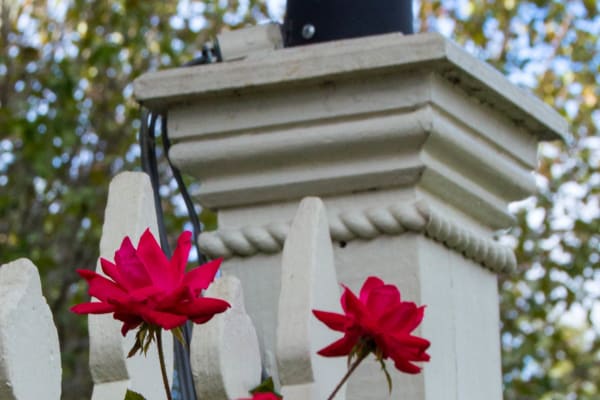 Why You Should Book Direct
Best rates are guaranteed when you book direct or call us.
Save the online travel agency commission by using our blue "book now" button to book directly with us. It will take you to our reservation calendar ...or just give us a friendly call the old fashioned way. We'd really like to get to know you.
In addition to the lovely courtyard garden you will enjoy the following amenities that are included at no extra charge.
Free Wifi
Free Parking
Free Refreshments
Free Early Coffee
Free full hot breakfast including fresh fruit
Free flexible arrival and departure times with advance notice
Free Self guided historic walking tour map
Book Direct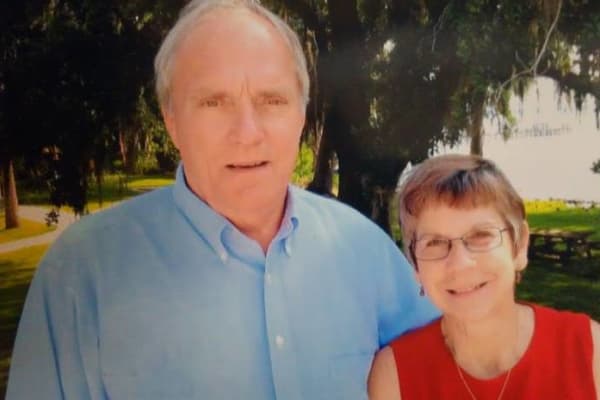 Meet the Innkeepers
Resident Owners
The inn is our home where we have happily hosted guests from around the world for over two decades. There are only 5 guest rooms but we stay very busy most of the year since it is Florida and the weather is nice most of the time except summer... thank goodness for air conditioning and the river breeze. We love living in Green Cove Springs because of the river and the culture of this small town, Folks are friendly and most everything we need is within walking distance.
Pat is a retired RN and Dale is retired from the gas turbine repair industry. Pat will tell you that the inn was her exit strategy from healthcare. But, more than that, it is a much loved second career that has introduced us to amazing folks from places we only dream of visiting. Even better, we actually get to know you a little bit and learn about your home too.
Your Hosts: Pat and Dale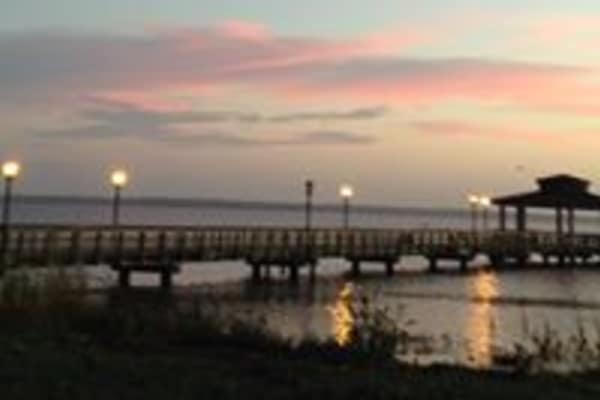 The Best Thing To Do In Town
Here A Guest May Have Peace and Rest
Ya know, sometimes the best thing to do is nothing? Oh, we do have festivals, shops, an art gallery, and good restaurants but the tranquility found on the riverfront and our porches is second to none.
Wake up to the sun rising over the St. Johns... It will take your breath away.
Follow the spring water as it makes its way to the majestic St. Johns River.
Stroll out on the pier and see all the boats across the bay.
Sit a spell in the porch swing.
Listen to the birds from the screened balcony
In the cool evening behold the quiet beauty of a full moon over the river.
Forget the hectic life you left at the front door.
Ya know, sometimes the best thing to do is nothing?
Here a Guest May Have Peace and Rest.
Peace and Rest
---
---
Your St Augustine Area Preferred Lodging
Hotel alternative in Green Cove Springs, Florida just south of Fleming Island and Orange Park, FL
Nestled between St. Augustine and Jacksonville, Florida on the west bank of the St. Johns River you will find peace and tranquillity laced with lots of local history about Green Cove Springs at River Park Inn B&B. Completely furnished with lovely antiques you will feel like you really came home; yet there are all the modern amenities you have come to expect in hotels including high speed internet. Each of the five rooms has a private in-suite bathroom and access to the guest refrigerator and microwave. A full hot breakfast and complimentary refreshments are always included. River Park inn B&B is a perfect home base whether you are staying in town for a quiet escape or branching out to explore points of local interest in Jacksonville, Middleburg, Orange Park, Fleming Island, Penney Farms or St. Augustine. The inn is centrally located within 15 miles of I-295 or I-95.

For those times when you feel the need to REALLY get away, escape to River Park Inn B&B to enjoy the slower pace of small-town America. On the west bank of the St. Johns River waterfront, within walking distance of the inn, you will find restaurants, and antique shops. Pick up a self-guided walking tour brochure from the front porch at the inn and explore the living history of this little town that was once called the "Saratoga of the South".
Walk along the river to the fishing pier, boat slips and scenic picnic areas.
Highlights of River Park Inn include:
Home like Hotel Alternative
Walking distance to restaurants and riverfront gazebo, mineral spring, shopping, boat slips and fishing pier
Free full hot breakfast served family style to guests every morning
Free high speed internet connectivity
Free Parking
Free refreshments from guest fridge on the balcony and cookies or brownies at the door
Historically significant building originally constructed in the 1880's
Recognized as the Dr. Applegate House on National Register of Historic Places
Decorated in the style of the Victorian era and early 1900's
Twenty minute drive to two large outlet malls
Within 30 minutes to Orange Park, Fleming Island, Middleburg, Palatka, Penny Farms, or St. Augustine
Five miles to the Fairgrounds


About the Inn
---
Come Find Us
---