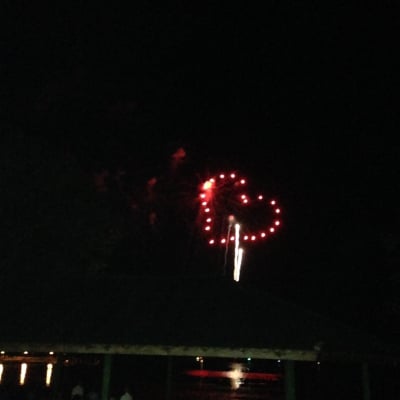 Memorial Day Festival
Honoring Those Who Serve
Green Cove Springs will be hosting its annual Memorial Day Riverfest Celebration on the last Monday in May. Memorial Day is filled with lots of entertainment for the whole family to include Fireworks display from a barge in the St. Johns River. This annual family oriented festival is a patriotic celebration dedicated to honoring those who served America.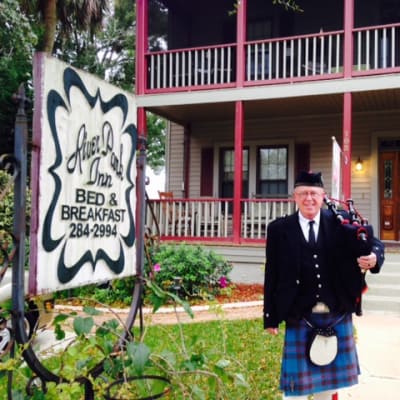 Northeast Florida Scottish Highland Games
Bagpipes and Bands
On the fourth Saturday in February listen and you will hear the echo of bagpipes coming from the bands at the Northeast Florida Scottish Games and Festival at the Clay County Fairgrounds on SR 16 West, just 5 miles from River Park Inn B&B.

Enjoy pipe band competition, heavy athletics, cultural foods, exhibits, dance, music and representation of over 40 clans. Admission is $12 in advance and $15 at the gate. For more information visit www.neflgames.com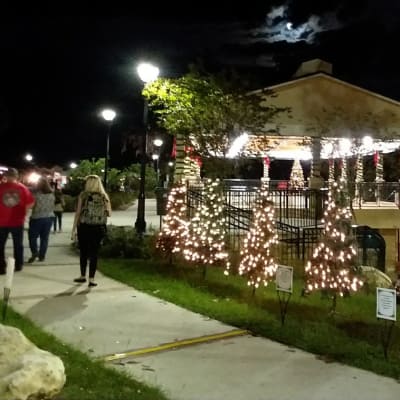 Christmas Parade and Parade of Trees
Find Your Holiday Spirit
The first Saturday in December, December 7, 2019, heralds the Christmas Season in Green Cove Springs with the Christmas on Walnut Street Festival to the Night-time Christmas Parade and into the night with the lighting of the Parade of Trees. The theme of the 2019 Christmas Parade is "A Nutcracker Christmas".
The Parade of Trees, all adopted and decorated by local businesses and residents, is a static nightly display that many say evokes the true meaning of Christmas.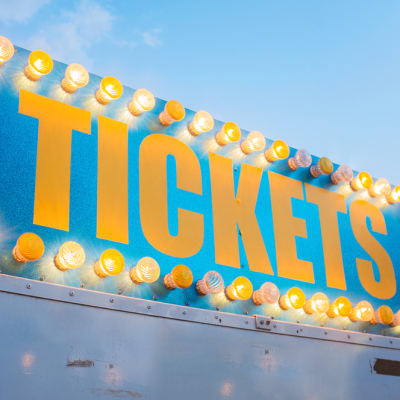 Clay County Agricultural Fair
Award Winning Fair
Visit the award winning Clay County Fair during the first week in April. Clay County Fairgrounds will be alive with blue ribbon winning animals, rides and interesting exhibits. The event calendar will provide the dates and events for the entire year.
A great place to stay when you come to the fair is River Park Inn B&B located just 5 miles from the Clay County Fairgrounds. After a good night's rest, get you day at the fair off to a good start with a full hot breakfast and come back after the show to relax with some friends and refreshments on the screened in balcony overlooking the park and St. Johns River.