December 11, 2018
Big Change in Green Cove Springs
By: Patricia Sickles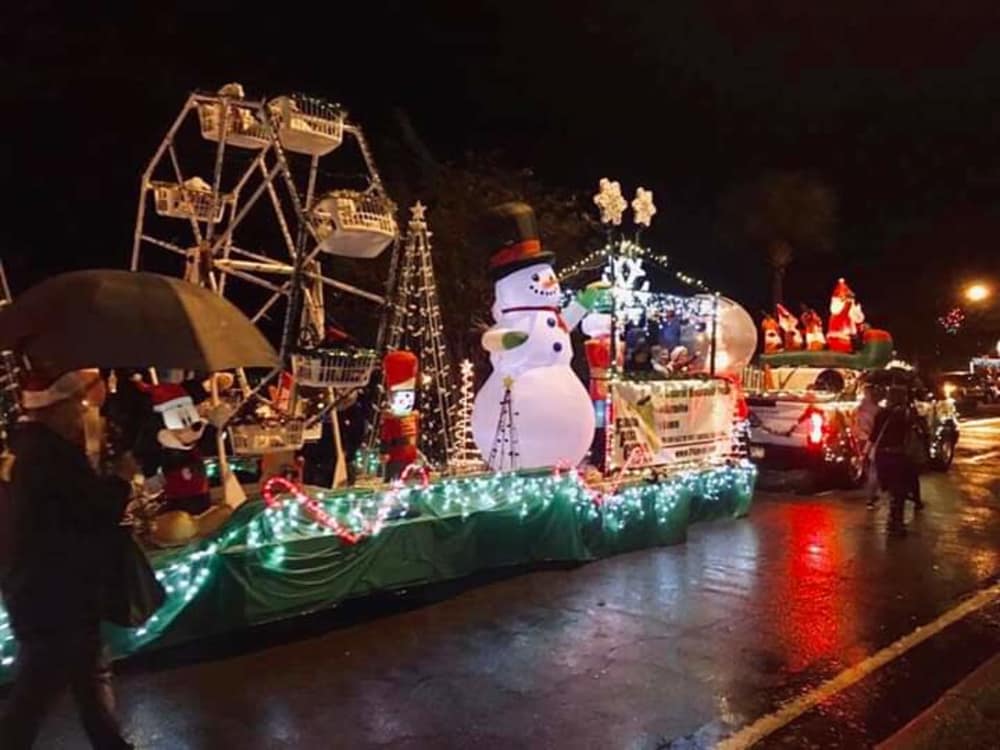 Even in Green Cove Springs that familiar expression "Nothing is Constant but Change" hit home last Saturday for the 51st Annual Christmas Parade.
Usually the parade begins around 2 pm at Lamont Street and proceeds down Magnolia Avenue parallel to US Highway 17 ending just before it gets to the River Park Inn... but not this year!
This year the Christmas Parade began at 6 pm in the dark and it did not proceed down Magnolia Avenue either! US Highway 17 in the middle of town was blocked for hours for the Christmas Parade.
Many of us were not as enthusiastic about the lighted Christmas Parade on US 17 as we should have been considering the 50 year time honored tradition of an afternoon parade. And, as if to further dampen the enthusiasm, it rained all day and continued to rain on the parade.
But the parade did go on and the huge turnout of loyal supporters huddling under awnings and large umbrellas were grandly rewarded. It was the best parade ever!
By all measures the change was successful and next year this new annual tradition of a lighted parade on US17 will be the norm.
Meanwhile on a calmer note we enjoy the lights on the gazebo in Spring Park .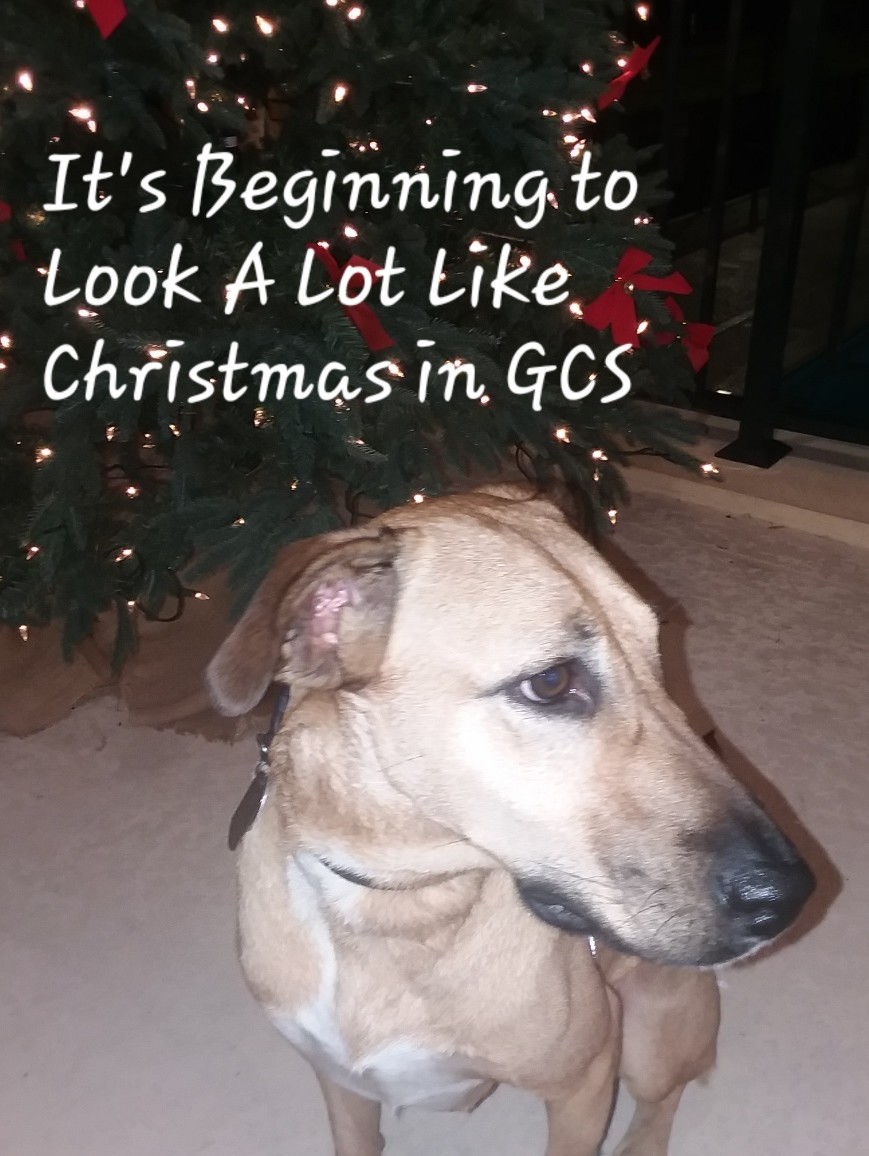 Even Sunny our newly adopted pound pup held still for a photo op in front of the Christmas Tree where Santa greets the kids.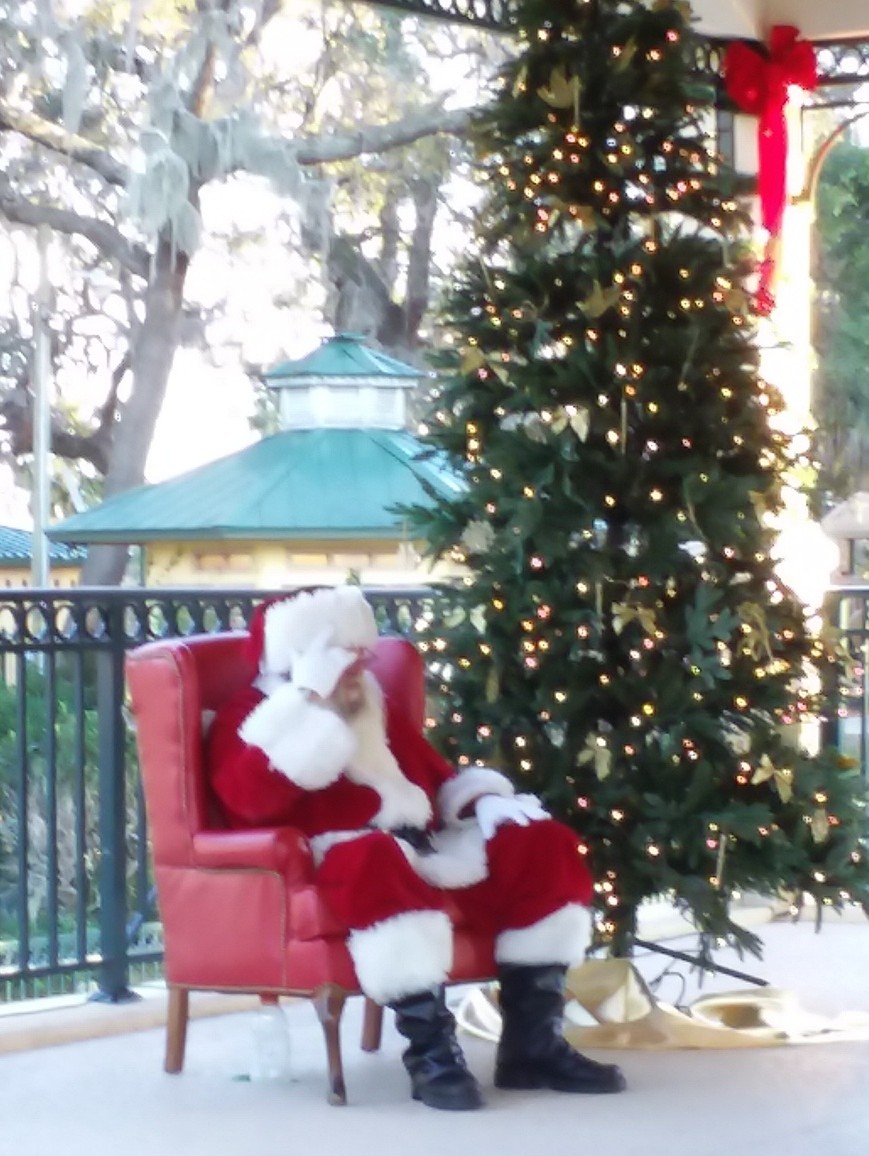 That Green Cove Springs Santa tradition requires that there only be ONE Santa in town and that he never shows up until he comes on the Fire Truck in the Christmas Parade. That constant is not subject to change!