January 12, 2019
Girl Scouts Glamping in Green Cove Springs, Florida
By: Patricia Sickles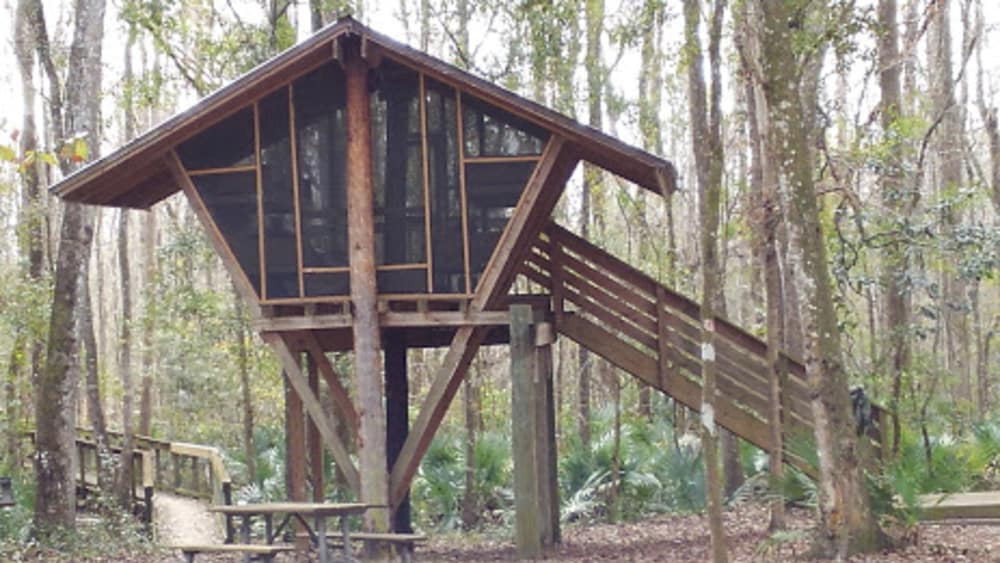 This morning I took an opportunity to explore the old Girl Scout Camp just north of Green Cove Springs on Black Creek. The temperature was in the low seventies and it was a wonderful day for hiking.
My excursion started with a class in the Nature Center entitled "Bird watching Beyond the Christmas Count" where I learned that it's the everyday observations of common birds that are so important for monitoring bird populations. This week it would be red breasted robins for sure!
After class I ventured on a path around the pool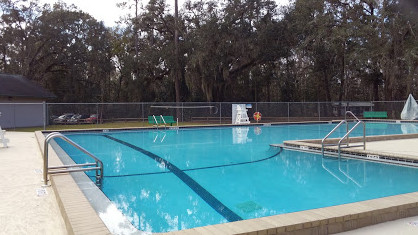 beyond the pond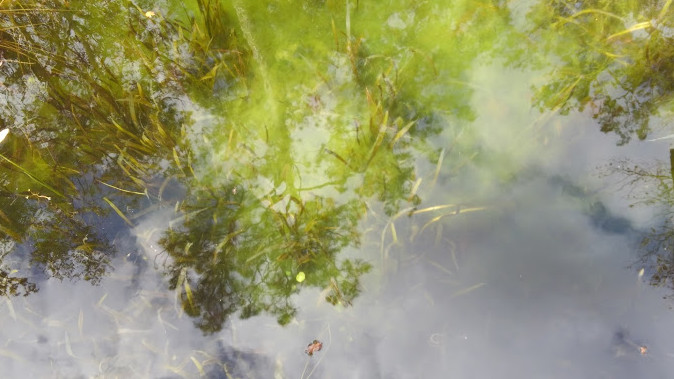 to the Tree House Trail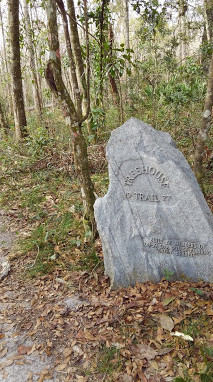 through the forest that opened up to a long curving boardwalk across wetlands where I arrived at an amazing cluster of tree houses.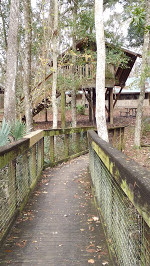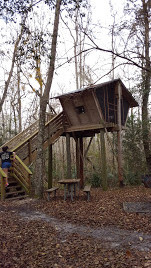 Since most of them seemed to be occupied, I introduced myself to a friendly woman who kindly offered a tour of one of their treehouses.
They were a group of girl scouts from the Orlando area and had rented 4 of them for two nights this weekend.
Each treehouse has 4 bunk beds equipped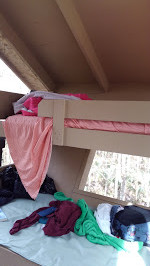 with a vinyl covered mattress. Campers provide their own bedding beyond this basic.
Bathrooms and kitchen cooking are available in a cabin with a stove and refrigerator. Outdoor campfire cooking and cabins or sites for tent camping are also available.
The park offers many opportunities for naturalists with interactive exhibits for kids and a girl scout museum.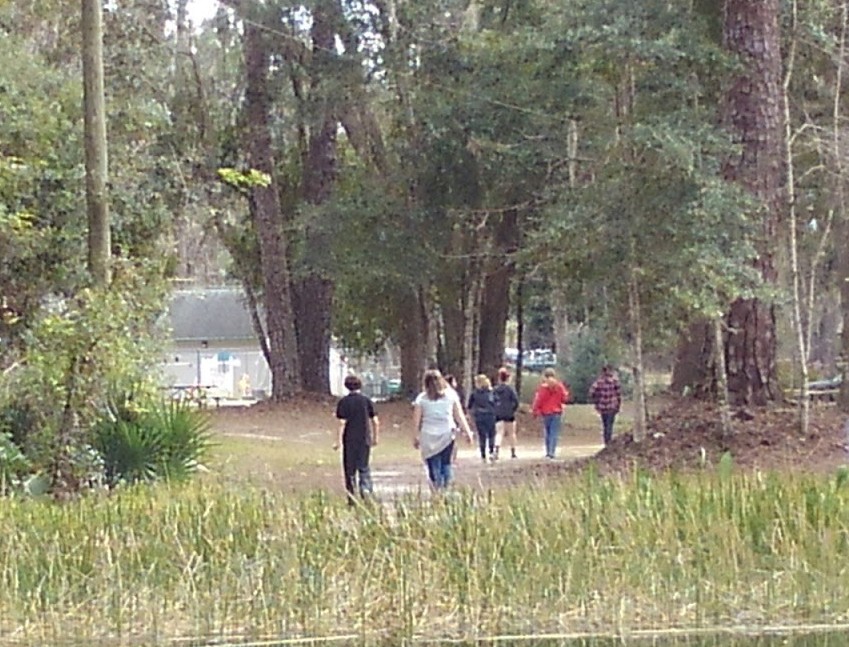 Explore the history of the Park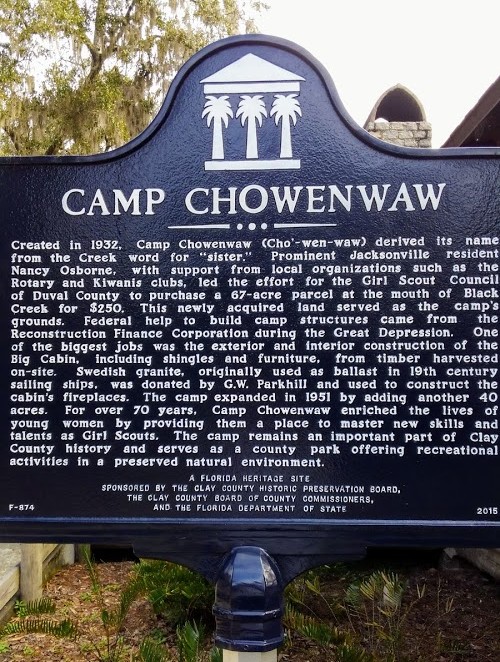 and Girl Scouting in N E Florida where there is even a wedding venue on Black Creek, with indoor space as well.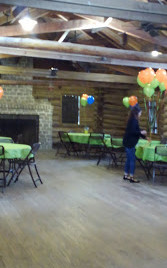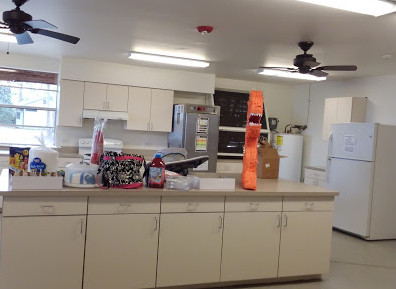 For a museum schedule, scheduled monthly classes and presentations or more information on Camp Chowenwaw Park at 1517 Ball Road, Green Cove Springs, FL 32043 call 904 529-8058 or visit Camp Chowenwaw online.
Located just a few miles from River Park Inn, those of you who prefer a less rustic get away may enjoy the comforts and night time amenities of our bed and breakfast while you join the rest of your more adventuresome party for daytime outings at the park.