February 13, 2019
Green Cove Springs' Artist Exhibit
By: Patricia Sickles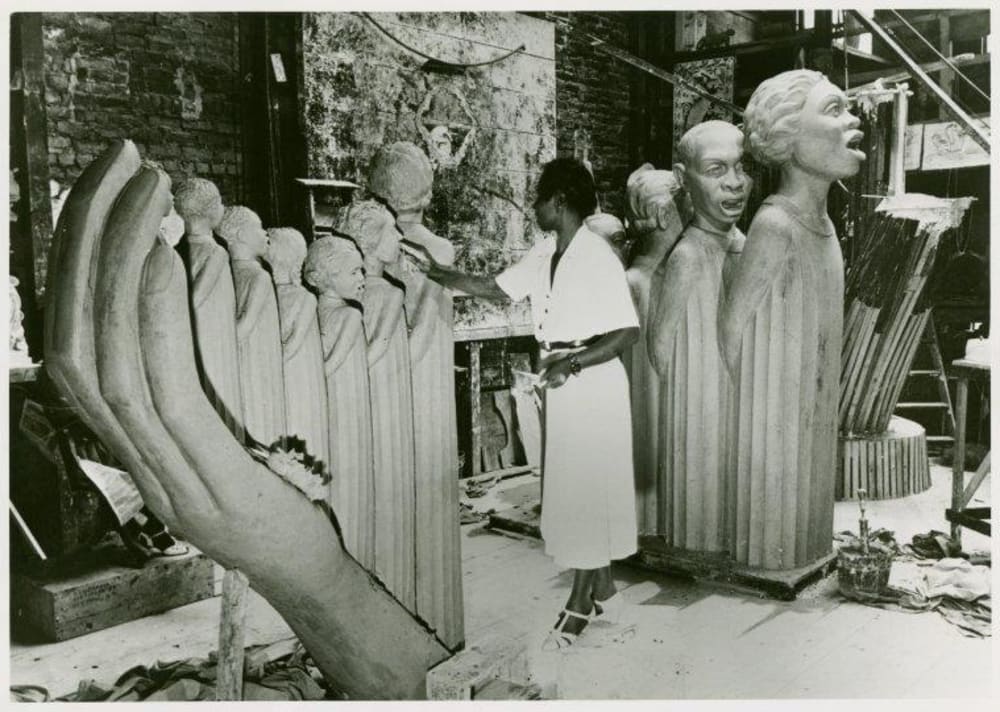 Although she passed away in 1962, Augusta Savage is memorialized in Green Cove Springs where she was born and lived until her teenage years when she moved to West Palm Beach, Florida.
Her work will be on display at the Cummer Museum of Art and Gardens until April 7th, 2019.
Pictured here,"Lift Every Voice and Sing", more commonly known as "The Harp", was displayed in the 1939 Worlds Fair. It was 16 feet tall. Because she did not have the funds to preserve it, the sculpture was destroyed after the exhibit. All that survives are small replicas. An 11 inch bronze replica is included in the Cummer exhibit.
Being invited to exhibit at the Worlds Fair speaks to her achievement as a talented black woman artist in the years of the early twentieth century, who overcame racism, poverty and sexism.
Active in the Harlem Renaissance, she taught and inspired other artists who achieved national recognition such as Jacob Lawrence. Of her work with children she said, "If I can inspire one of these youngsters to develop the talent I know they possess, then my monument will be in their work".
Don't miss this amazing Exhibit and tribute to Augusta Savage at the Cummer Museum and plan to stay in Green Cove Springs where she grew up. Here you will find the Augusta Savage Cultural Center on the property where she lived and the Augusta Savage Friendship Park.
On Feb 23, 2019 The Augusta Savage Cultural Festival, presented by Friends of Augusta Savage, Inc., and co-sponsored by City of Green Cove Springs, runs 11 a.m.- 4 p.m.at Spring Park in Green Cove Springs, FL. Activities throughout the day include a demonstration of West African culture by Kreative Kids and Beyond, Inc, a non-profit organization bringing awareness of the cultural arts, The Afri-Touch Fashion Show, a local artist marketplace, food vendors, and arts and crafts for children. The festival also features music performances by U.S. Navy Jazz Combo, Clay High Drum Line, Heart's Desire, and Accoustic Visions.
For more information, contact Ms. Henrietta Francis at 904-652-5491.