March 19, 2019
More Unusual Guests at River Park Inn
By: Patricia Sickles
Susie arrived in a cute vintage outfit accompanied by her best friend George the Second, named after his predecessor.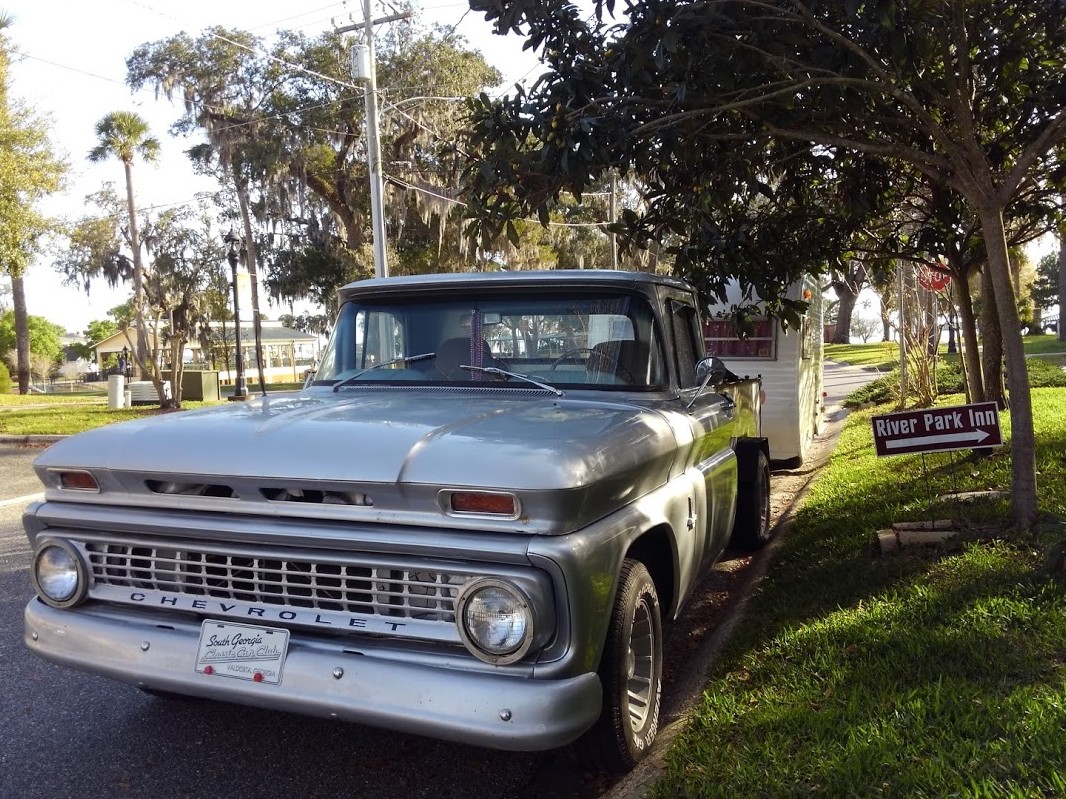 Susie's parents had been to a vintage R/V show and the Plant City Strawberry festival so she was full of strawberries and they had to seek other lodging for the night.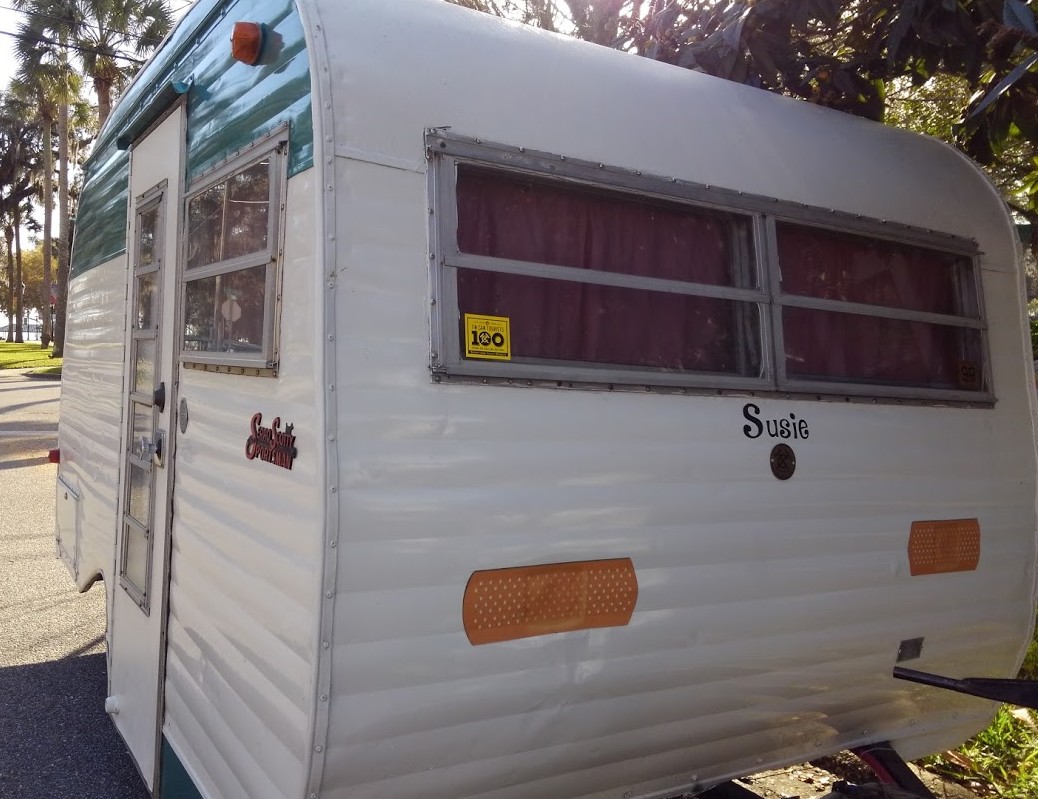 Susie had some supeficial injuries on each cheek if you notice her tan colored bandaids but she said they didn't hurt. Other wise she was in great shape for her age. Her parents gave me a tour and she was as cute inside as out.
Before I learned about her load of strawberries I was puzzled about why people with such a cute camper would want lodging at a bed and breakfast.
Besides the fragrance of fresh fruit, the attraction of modern bathroom facilities and a big bed to stretch out in after a few weeks on the road made the decision easy.
So whatever your means of travel, our accommodations here at the River Park Inn in Green Cove Springs welcome the weary and promise a clean, comfortable and friendly stay along the way.