December 11, 2018
Playwrights' Retreat at the River Park Inn
By: Patricia Sickles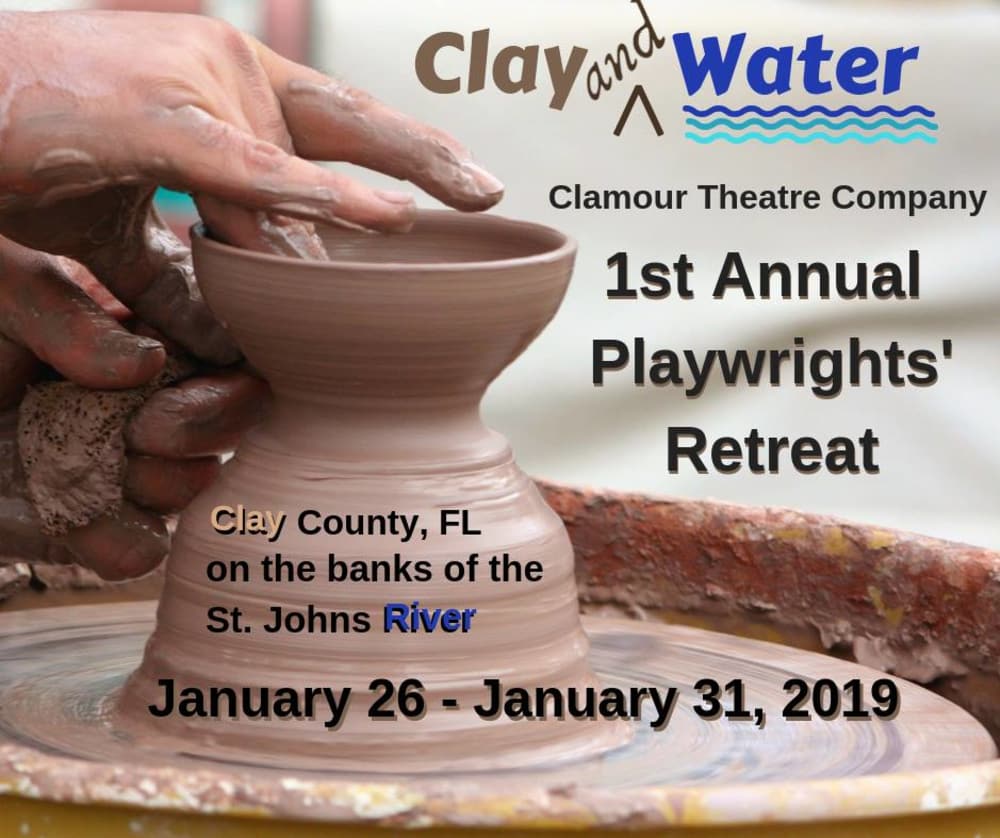 River Park Inn is proud to announce that we are hosting Clamour Theatre Company's 1st annual playwrights' retreat in January of 2019 at the B & B. Readings of these playwrights will be performed nightly at the historic Womens' Club in Green Cove Springs.

From January 26th through February 1st, SIX selected playwrights from all across the United States will be at River Park Inn for Clay & Water 2019. They'll be bringing writing projects with them and we're excited to hear these brand-spanking-new plays each evening at our free works-in-progress reading series!
Friends, Family and members of the community are invited to be part of these professional writers' development processes.
The nightly readings are free and will be held at 7 pm each evening from Sunday, January 27th, through Thursday, January 31st, 2019 at The VIA (our historic women's club) 17 N. Palmetto Ave., Green Cove Springs. Plenty of parking nearby!
Visit http://clamourtheatre.org/events.htm for more information on the individual writers that have been invited to participate. They include Mara Dresner, Ivan Faute, Connie Schindewolf, Bob Stewart, Chris Shaw Swanson, and Danielle Wirsansky.