April 2, 2019
Tourism in Green Cove Springs... Really?
By: Patricia Sickles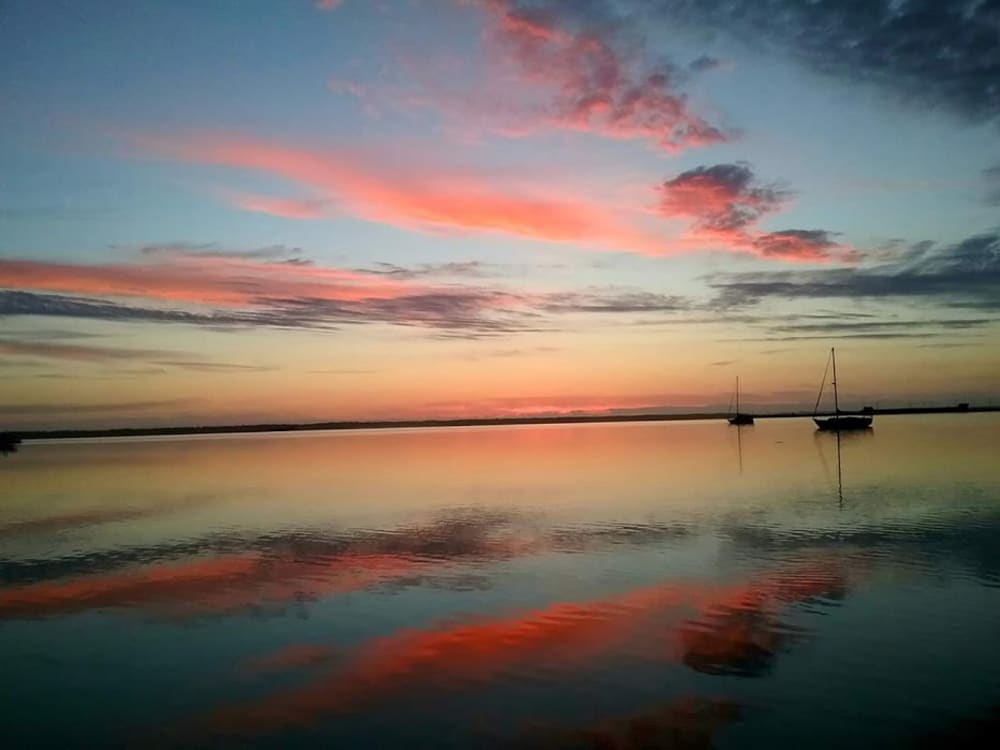 These days there is a day or week dedicated to every passion imaginable.
This year, May 5 – 11, 2019 is National Travel and Tourism Week.
So why am I telling you this... Green Cove Springs is not a tourist destination. Or is it?
When one thinks of Florida, sandy beaches and amusement parks like Disney or Universal come to mind but you won't find sandy beaches in Green Cove Springs.
And closest thing to an amusement park is the fairway at the Clay County Fair which, incidentally, begins this week!
Speaking of fairways, we do have some amazing golf courses nearby as well as the King and Bear at World Golf Village and the Tournament Players at Ponte Vedra.
Who needs sandy beaches anyway? The cleanest, purest, chemical-free spring fed swimming pool in the country is just across the street from River Park Inn where you are staying!! The water is a constant 78 degrees which, by definition, is warm and so refreshing on a hot summer day.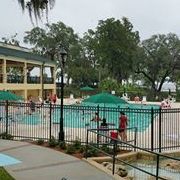 If you happen to come when the pool is not opened, the splash park is readily available all year round... day or night.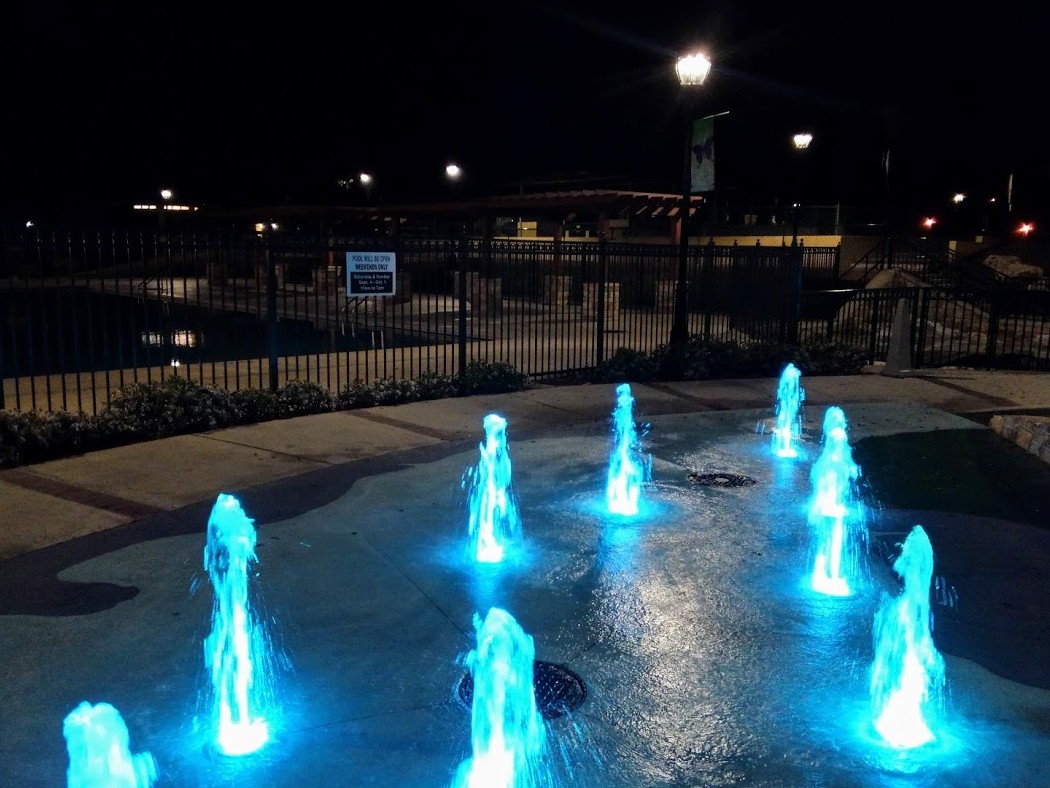 The spring that feeds the pool has a famously rich mineral content. In fact it was responsible for attracting tourists to Green Cove Springs in the late 1800's to partake of the "Cure". The placard above the spring details the chemical analysis of the water that has been carbon dated to be millions of years old. The placard documents the flow of water from the spring at 1300 gallons a minute.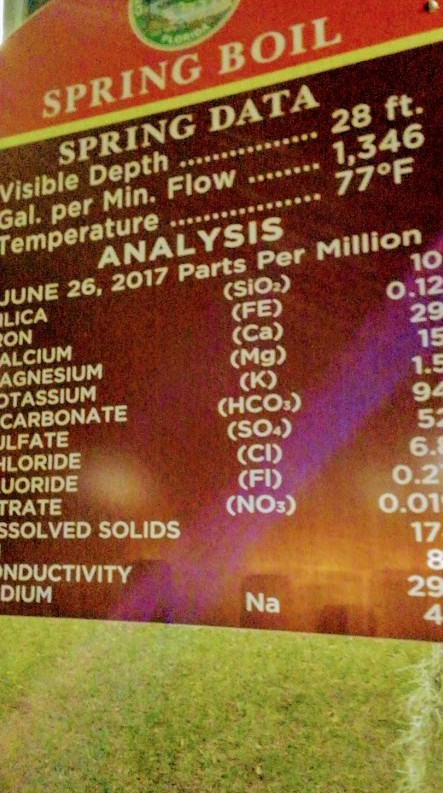 So where does all that water go?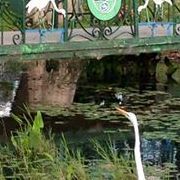 Under this charming footbridge,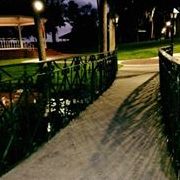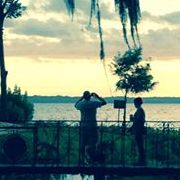 and out into the St. Johns River.
Trails and wildlife abound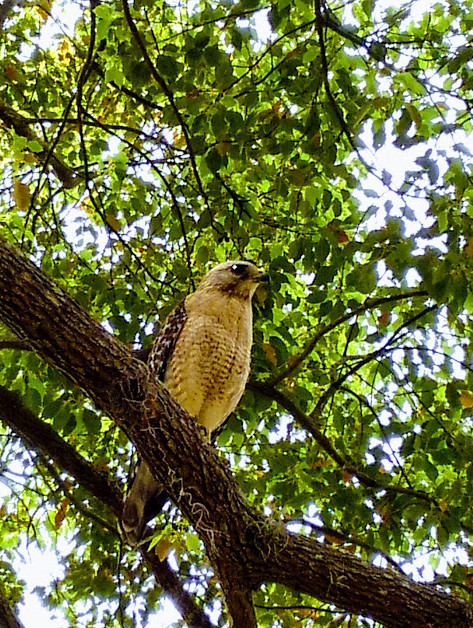 for hikers and lovers of nature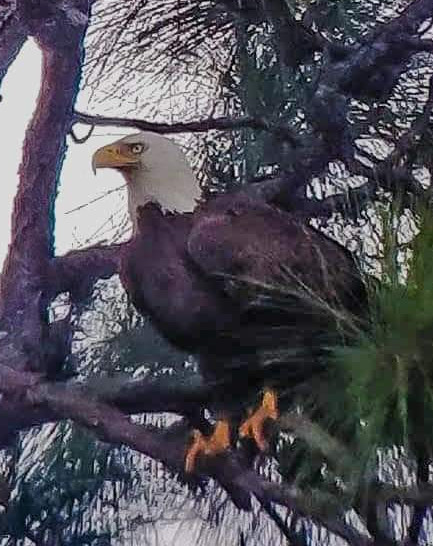 The St. Johns River is home to many creatures like this Manatee or Sea Cow as they are lovingly called,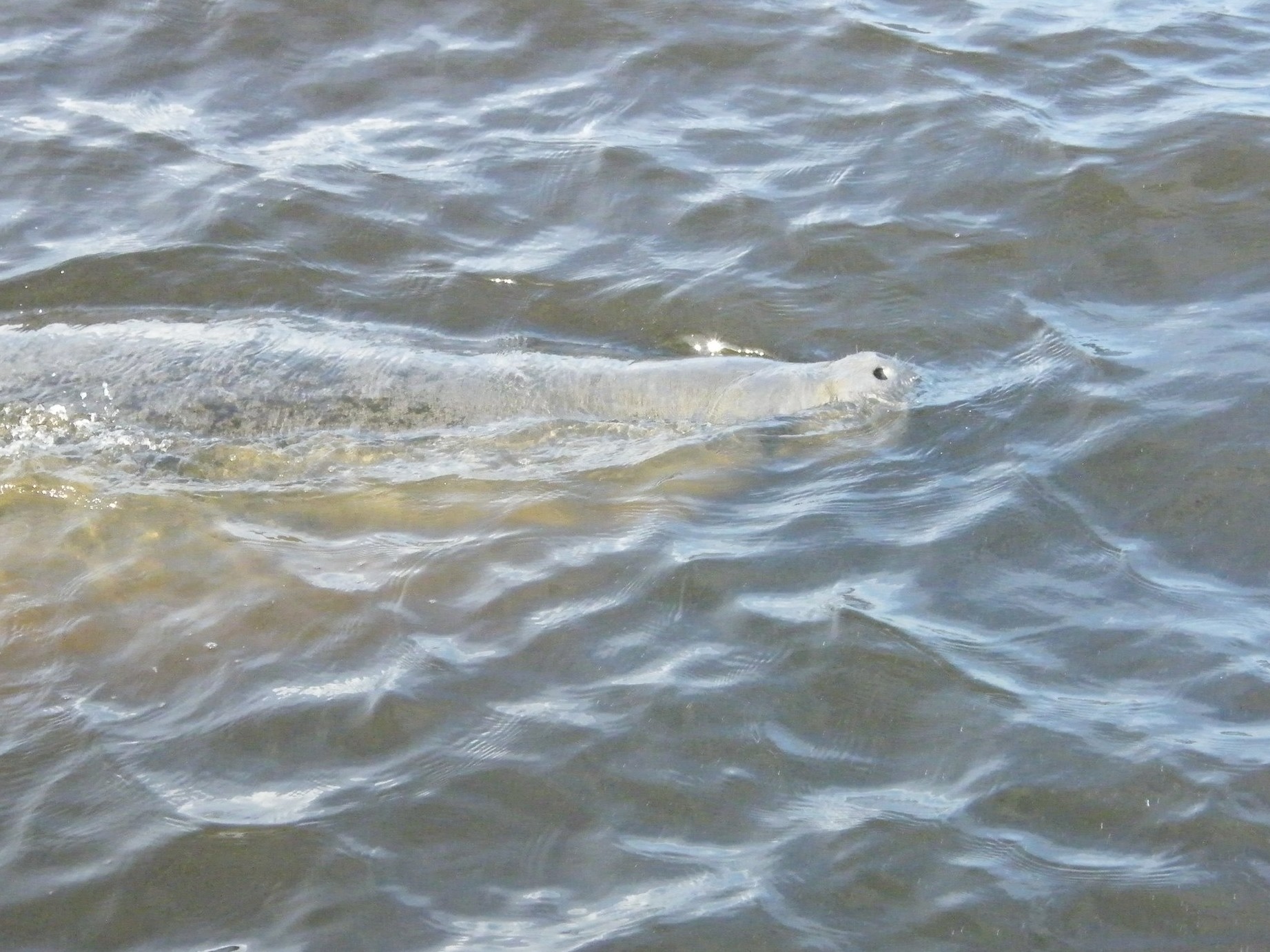 fish and turtles.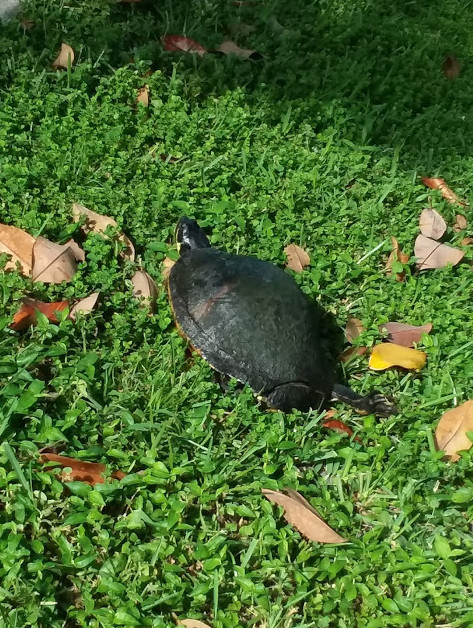 One of the most popular hiking areas is Camp Chow, a former Girl Scout Camp, now operated by Clay County where trails and boardwalks through the wetlands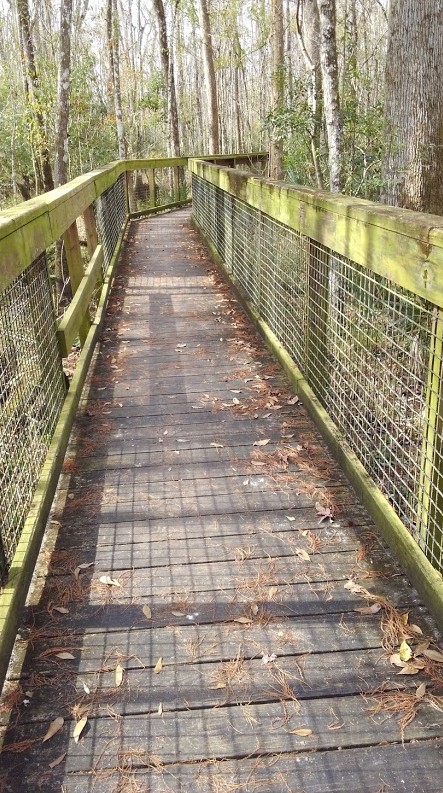 lead to amazing tree houses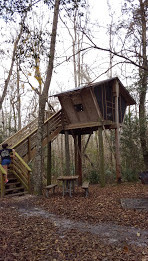 .
With our rich military history dating from Benjamin Lee Field Naval Air Training Station leading up to WWII and the Mothball Fleet that was housed here in the bay after the Korean War, it is no surprise that we have an amazing Military Museum that will move and inspire visitors of all ages.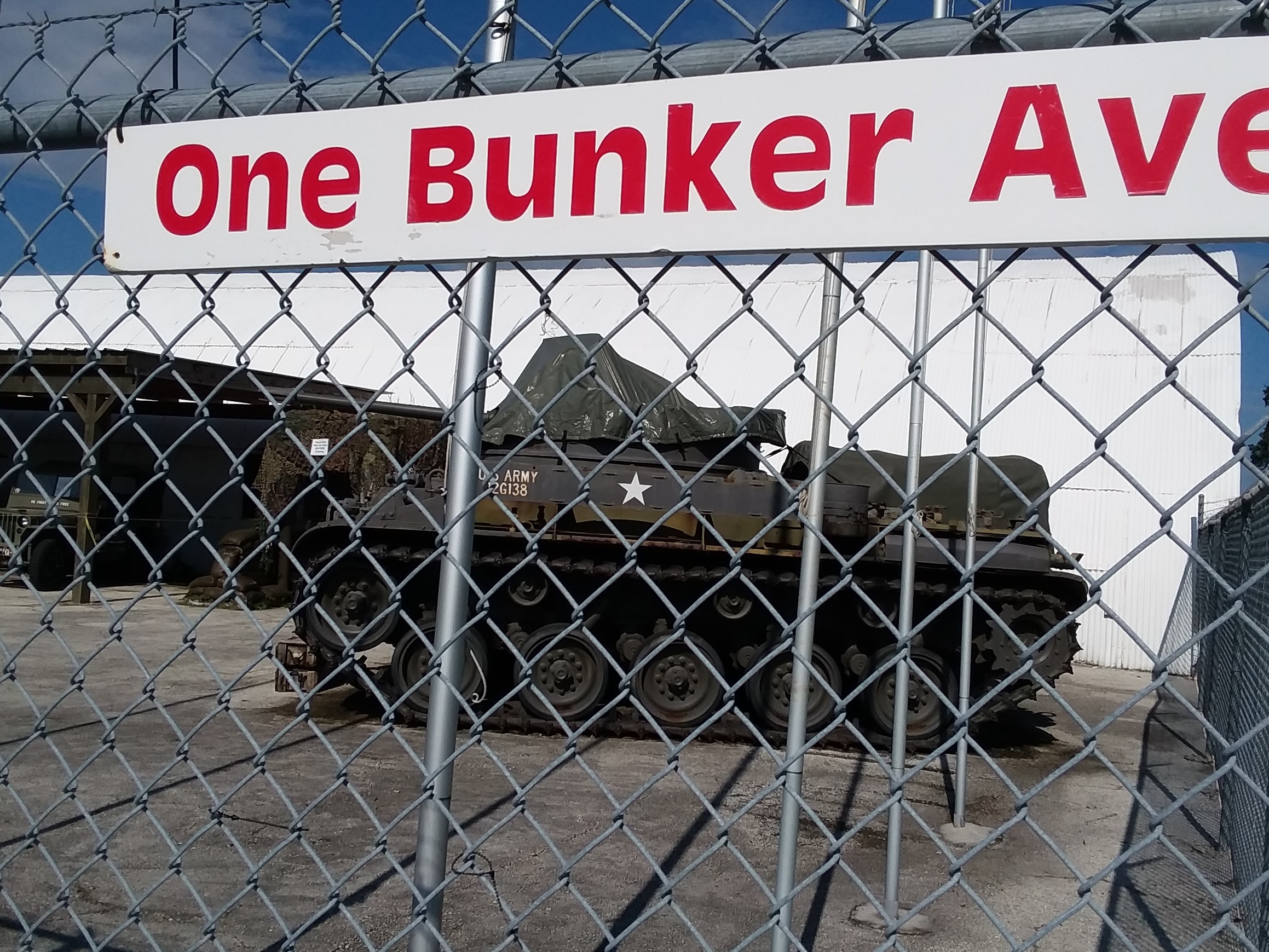 So if you love to travel and tour a little off the beaten path, consider Green Cove Springs for your next get a way and stay with us at River Park Inn for a few days. There is plenty to see and do!